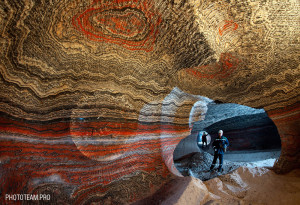 Millions of years ago at the place of sylvinite deposit in Berezniki (Perm, Urals) an ancient sea lapped. And when crustal plates began to move, forming the Ural mountains, they have separated part of the sea, which then started to dry. Drying lagoons began to precipitate as potassium and magnesium salts.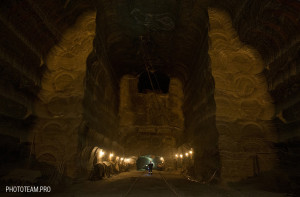 The fact that all the plants are in desperate need of potassium, and that the fertilizers can save the entire countries from the crop failure and famine, became known only in the second half of the twentieth century. And then mankind has experienced a small but loud potassium boom. Today, a large number of deposits of sylvinite are discovered in the world, but the biggest are in Russia, Canada and Belarus.
The Sylvinite Mines in the town of Berezniki is a huge underground labyrinth, situated at a depth of -400m, where workers should get to the place of their work by buses, and often they have to spend few hours to get to the place.
The sylvinite rock is extracted by a special continuous heading machine. The machine cuts of nearly 10 tons of ore in one minute. A tone of ore costs about 500 dollars.
Work in the mine is a very high-paying, but also very responsible and hard work. The workers must carry out under the ground in the darkness almost half of their lives.  The miners work in one of the most beautiful places in the world, which they created by themselves but they have no time to see and understand how stunning the mine is. They see just the darkness and dust in the light of their torches and driving light.
To have a look at the gallery please click here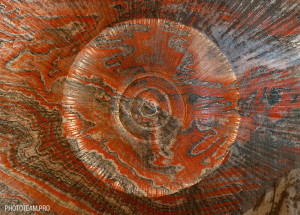 Share this