Our PHOTOTEAM.PRO team started working on the creation of the book by freediving champion and world record holder Natalie Avseenko, also known as the Princess of Whales. It is a philosophical book with elements of autobiography.
Natalie tells her way from the overachieving of youth to a mature comprehension of meanings, how strokes of fate became launch pads for personal growth. It is a book about the "Water Truce" and distant horizons that open only at depth and in depth. It is reflections on the path of the heart and overcoming own limitations.
"This is a book about water, which I entered and came out as a completely different one. About the water, in which my tears and sweat are not visible, but you can see the truth, " Natalie briefly explains.
You will learn how it happened that an ordinary Soviet girl grew up to become famous all over the world. On this path there were turns and dead ends, abysses and alluring peaks, great teachers and ordinary people, the meeting with which turned out to be significant, fears and griefs, ups and downs. Natalie has never spoken about herself so frankly.
The book consists of seven chapters, corresponding to the stages of internal transformation, correlated with the phases of a freediver's immersion in depth.
First person narration. At the end of each chapter, a bonus is a lesson from Natalie Avseenko: an example of the exercises she follows, or even a recipe for her favourite dish.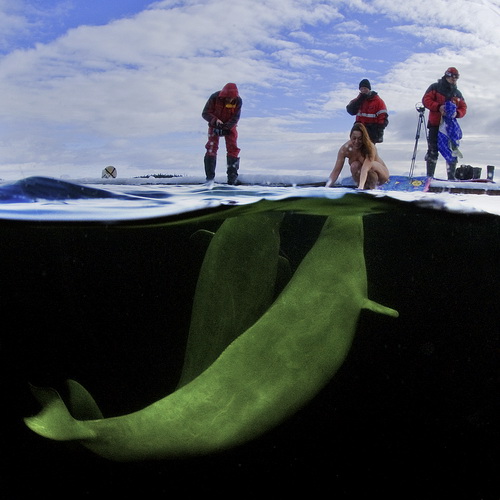 First edition is planned on the end of September 2022, in Russian. It will be published in two media: audio and ebook. Then it follows with printed version and English/German version. Natalie Avseenko will read the audiobook for you personally (in Russian and probably in English versions). Since making a good book is a complex job of a large team: transcribers and editors, designer and photographer, proofreader, audio recording studio, etc., we need your support. Together we can!
Options to support us:
Pre-order e-book
15 €
Pre-order audiobook
15 €
Pre-order e-book & audiobook together
30 €
Your name in the Acknowledgments section in the end of the book. You will get the e-book and an audiobook. Your name will appear on the list of those who supported the creation of the book in the Acknowledgments section.
150 €
Acknowledgment at the beginning of the book. You will get an e-book and an audiobook. Natalie Avseenko will thank you for your support in the beginning of the e-book and in the audiobook orally.
Reach me at info@phototeam.pro or FaceBook
1 000 €
Delicate Guardian Angel, could you please reach me at info@phototeam.pro or FaceBook, we have a great offer for you!
5 000 €
I just want to support you, need no reward
I do what little I can
If you are not happy with any option in the list, we are open to your suggestions. Please reach me at info@phototeam.pro
We also accept transfers to the Privat-Bank card 5457 0822 2378 2173 Vashchenko Bohdana (MoneyGram, Paysend works pretty well), and PayPal.
In the comments to the transfer, be sure to write what reward you have chosen and how to contact you! If possible, duplicate the message to the email. Thank you in advance!