Viktor Lyagushkin – National Geographic photographer, Nikon Ambassador, Subal Pro Team member, head of the PHOTOTEAM.PRO, winner of international photo contests. Viktor was born in Moscow in the family of a military man, spent his childhood and school time in Czechoslovakia. Then he returned to Moscow, after school he graduated from the St. Petersburg Theatre Academy as an artist-decorator. He worked in magazines as a layout person, designer, art director. Professional photographer since 1998. In 2003, Viktor took an underwater camera, and soon underwater shooting became his main hobby and favourite work.
Author of the book Orda Cave. Awareness Project, Being a Dolphin, 100 Facts About Dolphins, laureate of the National Underwater World Prize. His solo exhibitions have been successfully exhibited all over the world. For PHOTOTEAM.PRO Viktor is the main organizer, generator of ideas, energy and, of course, a photographer.
Bogdana (SnowKitty) Vashchenko, MSc
Bogdana Vashchenko was born and raised in Kyiv, in a family of scientists. Graduated from Taras Shevchenko Kyiv State University majoring in theoretical physics. Writer and scientific journalist, author of hundreds of publications in leading journals of the world, author and compiling editor of popular science books Orda Cave. Awareness Project (first and second edition), Being a Dolphin, 100 Facts About Dolphins, White Sea Bestiary, a regular author for the National Geographic magazine (Russian, Georgian editions), member of the SEJ (Society of Environmental Journalists). For PHOTOTEAM.PRO, Bogdana writes texts, shoots backstage and capture video, represents a team outside the former Soviet Union, a kind of Ministry of Foreign Affairs.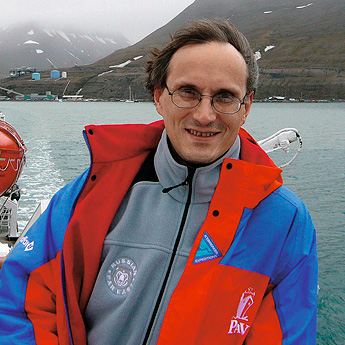 Gleb Chernyavsky – editor, writer, screenwriter, journalist. Born in Moscow in a family of translators and historians. After serving in army, he studied at the Faculty of Economics of Moscow State University. He worked as the editor of Soyuzinformkino, where he published the first texts. In subsequent years, he wrote advertising texts for the New Ton agency and others. The screenwriter of the programs: Moskvarium (TVC), Premiere Screening (TVC) and Seekers (Channel One). The film "Gold of the Snake Mountain" in 2006 became the nominee for the National Laurel Prize in the field of non-fiction films and TV. He was the editor-in-chief of the best Russian magazine technical diving magazine DiveTek (technology of immersions) and the chief editor of the magazine "Lawyer news". Compiling editor of books: Orda cave. Awareness Project, Being a Dolphin and others. In PHOTOTEAM.PRO Gleb writes texts, takes interviews and, almost without leaving his dearly beloved city, acts as the head of the Moscow headquarters.
Natalia A. Avseenko
World-Champion Freediver who won a title of a World Champion title in 2006 and 2008; in 2008 set a world record in the most difficult but puriest freediving discipline «Constatnt Weight No Fins». At the moment of that record she had about 50% of her regular vital lung capacity due to the lung squeeze which she had experienced 6 months before. The episode proved that freediving is more about mental aspect rather than physiological one. Natalia is practising yoga and meditation and thinks that freediving is dynamic pranayama in the water. Meditation and yoga helped her to implement an incredible project at the Polar Circle in Russia. She stayed under the ice at the White Sea (the water temperature was -2C) with two Beluga Whales for 12 minutes. In December 2011 she set an inofficial world record in the waters of the cold Blue Lake (Balkaria, Russia, +9 C) and freedove to 61 m wearing only a monofin. At the moment she is more focused on teaching freediving and helping people to find inner-harmony through the water and breathing. She is running a freediving and yoga school with its base in Moscow but with this mission she is travelling all over the world. Natalia is an AIDA (Association for Apnea Development) master-instructor and SSI freediving Instructor Trainer. Also Natalia is known as a specialist in Intercultural Communication (Doctor of Communication) who had been running an academic life at Moscow Sate University for 10 years and had more than 100 academic works at that field.
Lotarev Denis
Denis works in Bio-art genre. He believes that the future of art belongs to Neurophysiology, AI-programming and Deep Media.
He studied graphics and vintage printing techniques. In 2012 he graduated from the St. Petersburg State Academic Institute. I.E. Repin (easel graphics).
Nowadays he engaged in calligraphy and the creation of rare books (together with the publishing house "Rare Book from St. Petersburg"). Denis is a member of the Union of Artists of Russia since 2014.
Also he professionally engaged in diving since 2005. He made more than 1000 dives including more than 100 dives under the ice of the White Sea and Lake Baikal. His favourite places to dive are the Red and the White Seas.
He took part in four expeditions to the Red Sea from 2011 to 2013. He painted a series of artworks with sunken ships there.
Denis was the first artist who painted landscapes under the ice in Arctic (the White Sea, Russia (2013)) in the water that has temperature -2 degrees Celsius.
In 2015 he participated in a speleo expedition in the Red Cave in the Crimea. He made a series of paintings underwater in the flooded part of the cave there.
In 2016 he participated in the project "The #Seagull" of the PHOTOTEAM.PRO team. He depicted two-time world freediving champion Natalya Avseyenko on canvas (Lazurny Quarry, Ural, Russia) underwater.
In 2018 the Mexican television channel Vista made a plot about Denis in the film called "40 Wonders of Russia". He created a picture under the ice of Lake Baikal together with the Mexican television star Montserrat Olivier.
He has been working on the creation of an underwater biomorphic sculpture since 2018. The official photographer of that project is Viktor Lyagushkin, National Geographic, Russia.
Artworks by Denis are in the collection of the State Hermitage Museum, the Research Museum of the Russian Academy of Arts, the Contemporary Museum of Calligraphy (Moscow), and in private collections in Russia, Poland, Great Britain, France, Mexico, South Korea and China.